Its for the new set called HGSS UNLEASHED
1 day event for 2 different areas ,the tournament is sanctioned
Thousand Taste will have pokemon league in future[unconfirmed]
click the link to view the entire set
http://pokebeach.com/tcg/revived-legends
FORMAT: SEALED
open 6 packs then form a deck with the cards u have
energies provided by the judge
the cards from the 6 packs cannot be use for trading/selling until end of event
PRIZES
All participants will receive a Pokémon TCG: HS—Unleashed Prerelease promo card and a HS—Unleashed promotional item, while supplies last.
1st Place: Pokémon HS Unleashed Booster Pack x 06
2nd Place: Pokémon HS Unleashed Booster Pack x 05
3rd Place: Pokémon HS Unleashed Booster Pack x 04
Consolation: Pokémon HS Unleashed Booster Pack x 02 ( For Players Ranked 4th to 12th )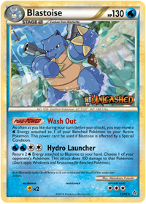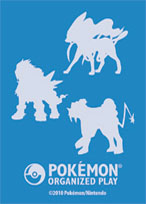 May 01, 2010
Pokémon Gym E2Max
The Cathay, 2 Handy Road, #04-18/19/20
May 02, 2010
Action Toyz
IMM Shopping Mall, #02-33, 2 Jurong East Street 21
Registration Starts 11:00AM
Registration Ends 1:00PM
Admission SGD$33.00 [6 packs,$5.50 ea]
Event Name: Pokémon HS Unleashed PreRelease Tournament
Location: Action Toyz, IMM Shopping Mall ( Click here to locate the venue )
Address: IMM Building, #02-33, 2 Jurong East Street 21, Singapore 609601
Event Date: May 02, 2010
Registration Fee: SGD $33.00
Maximun Participant: 12 Players
Registration Time: 11:00am to 01:00pm
Event Starts: 1:00pm
Organizer Name: Andrew Wong
Organizer Phone: 6338 2780
Organizer Email: andrew@maxsoftonline.com
REGISTRATION INFORMATION
This Tournament is opened to everyone.
Players of all ages are welcome. Players below 13 years old must have their parent's consent.
Interested Players only need to turn up before 01:00pm on May 02 to register on the spot.
There are only 12 spots available for this event. First Come First Serve
Please bring along your Pokémon Trainer ID card if you have one. New Players will be issued one before the event.
TOURNAMENT FORMAT
Category: Modified - Limited
At this event, every player will receive 6 HS Unleashed Booster Packs from Action Toyz at the beginning of the event. Each player opens all of his or her booster packs at a signal from the Tournament Organizer and constructs a 40‐card deck using only those cards and any basic Energy provided by the Tournament Organizer. Players have 30 minutes to construct their decks. Decks may contain more than 4 copies of a single card, as defined by the card's English title, with the exception of cards which are limited to one per deck by card text. Matches are then played for 4 Prize cards instead of the usual 6 Prize Cards.
Players may not trade the cards from their booster packs with other players until the Tournament ends. Consolation Prizes are given to player who completed all 4 rounds of competition.
Format: Swiss / Four Rounds
Players will play against opponents matched up by using the Swiss pairing method which determine a single winner by pairing players with the same, or similar, match record against each other until there is only one undefeated player. The first round match-up is determined by random.
More Information at http://www.maxsoftonline.com/pokemon
We will also have a similar Prerelease tournament at E2Max on the 1st of May, open only to League members. Interested members who wish to sign up can email me at ujinyumeno@teamrobo.com.